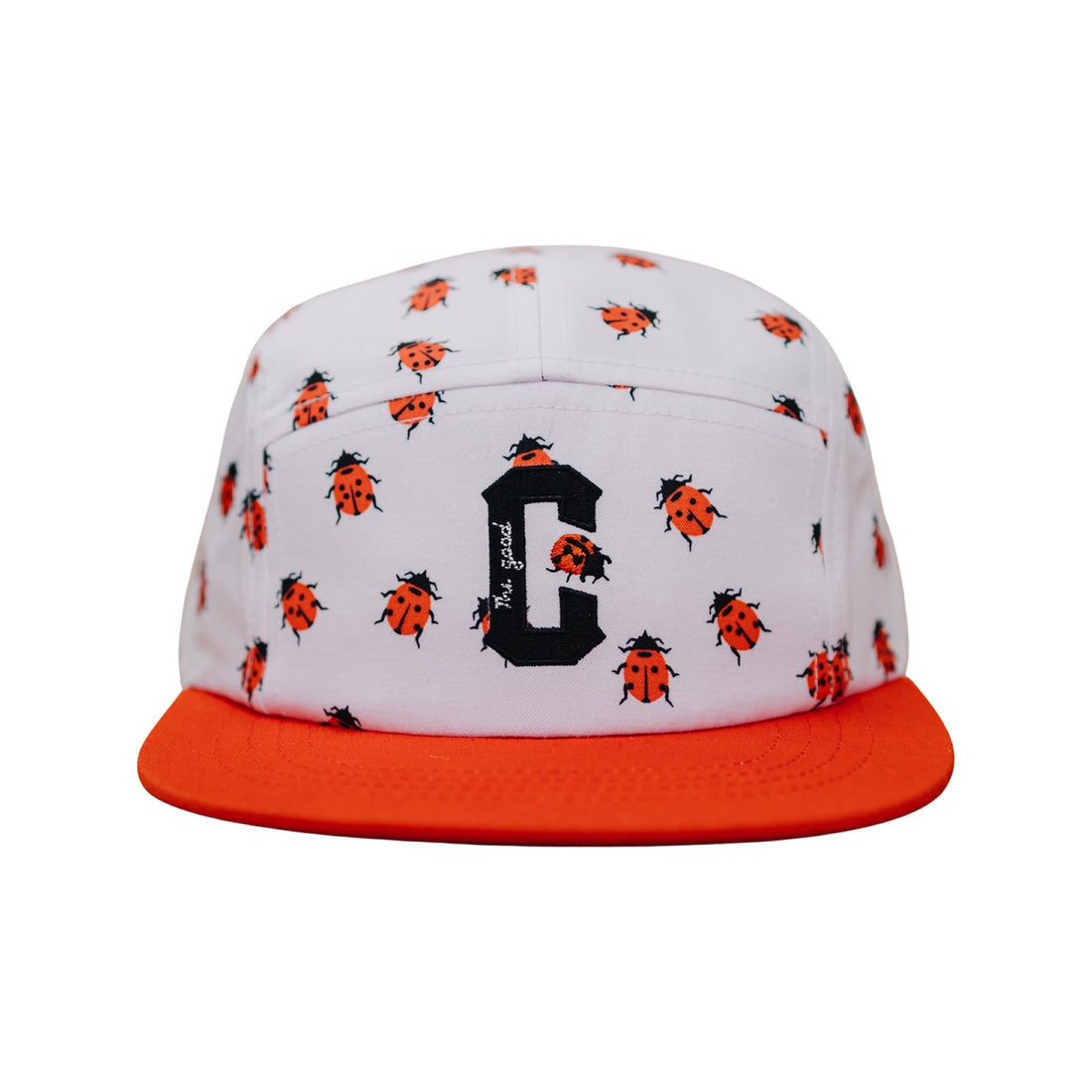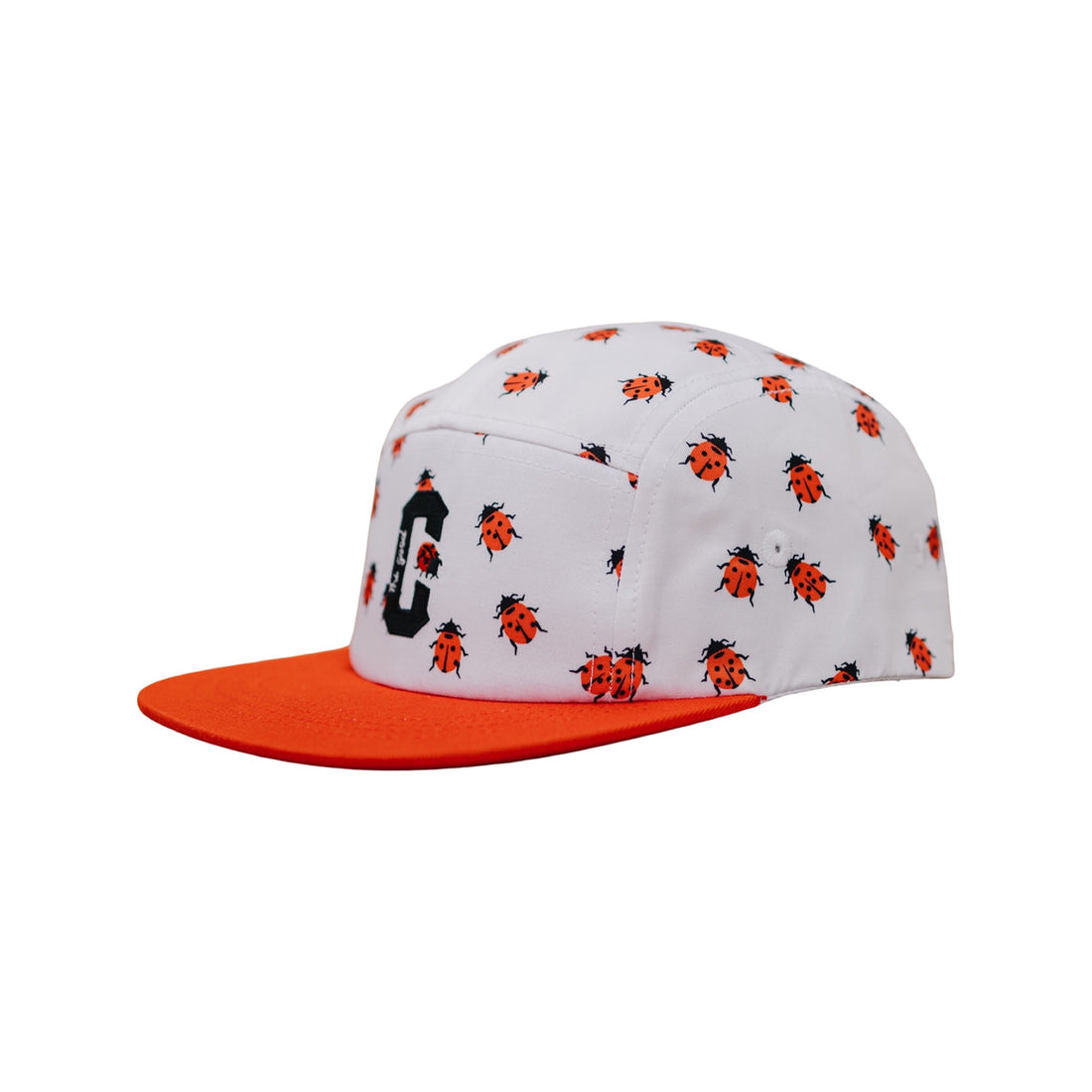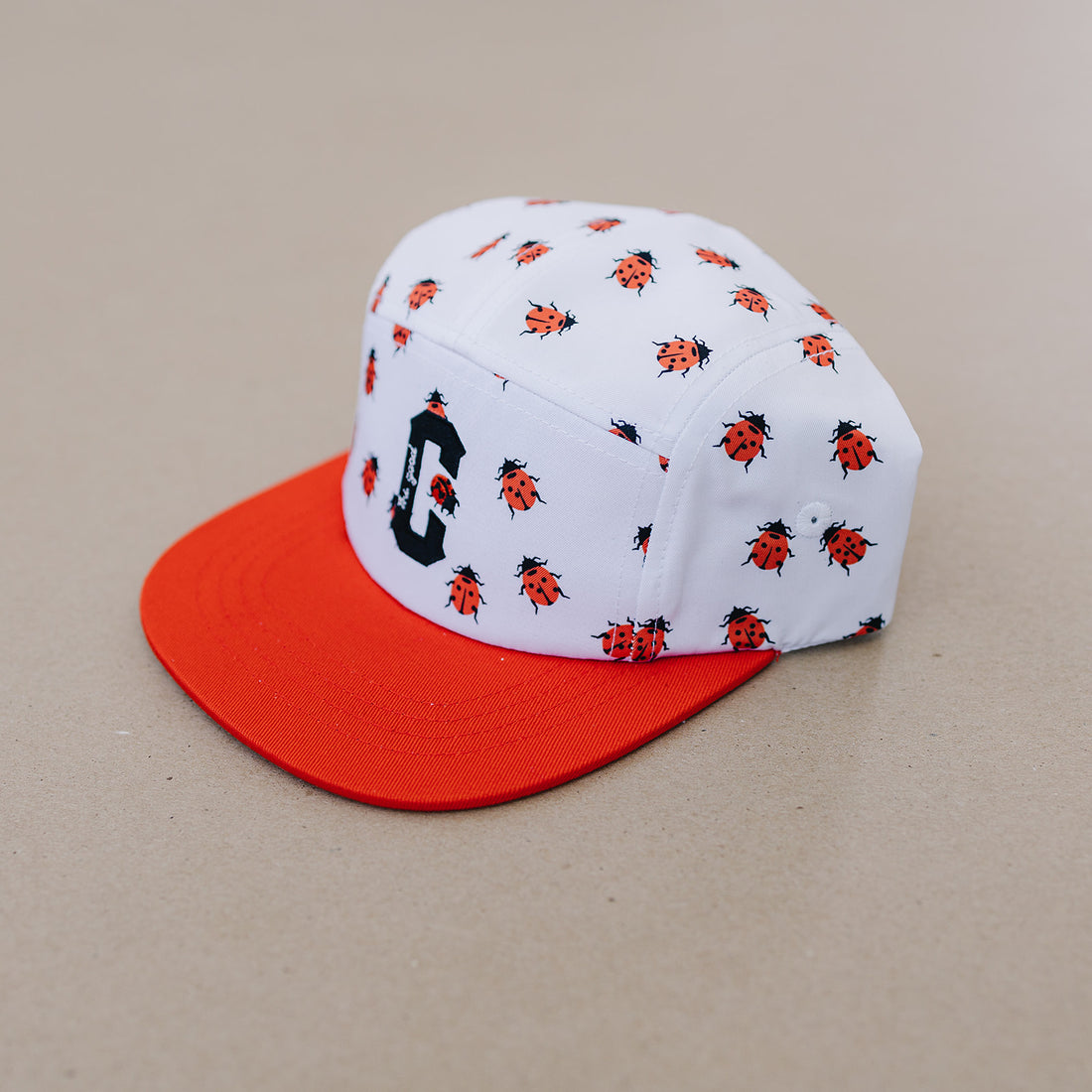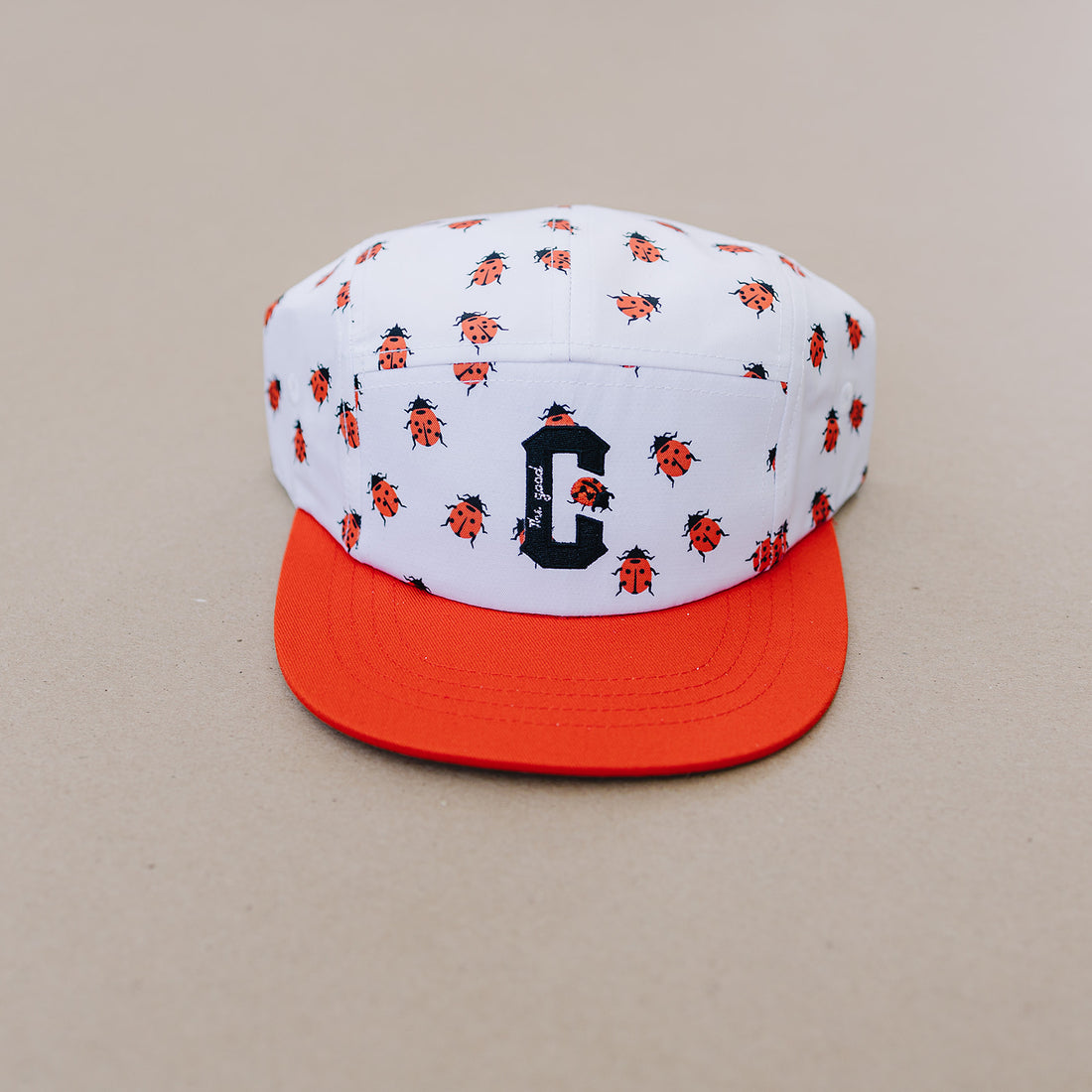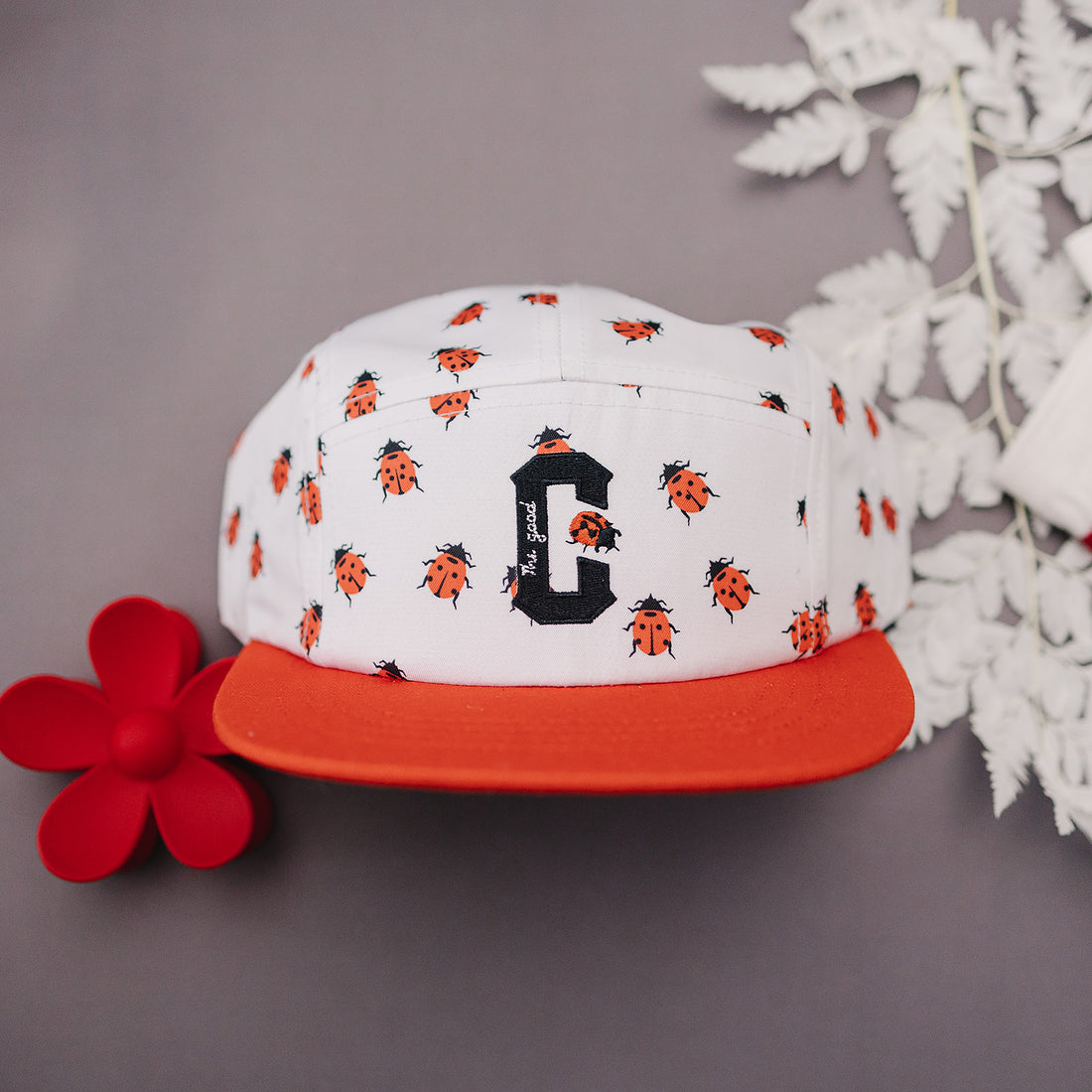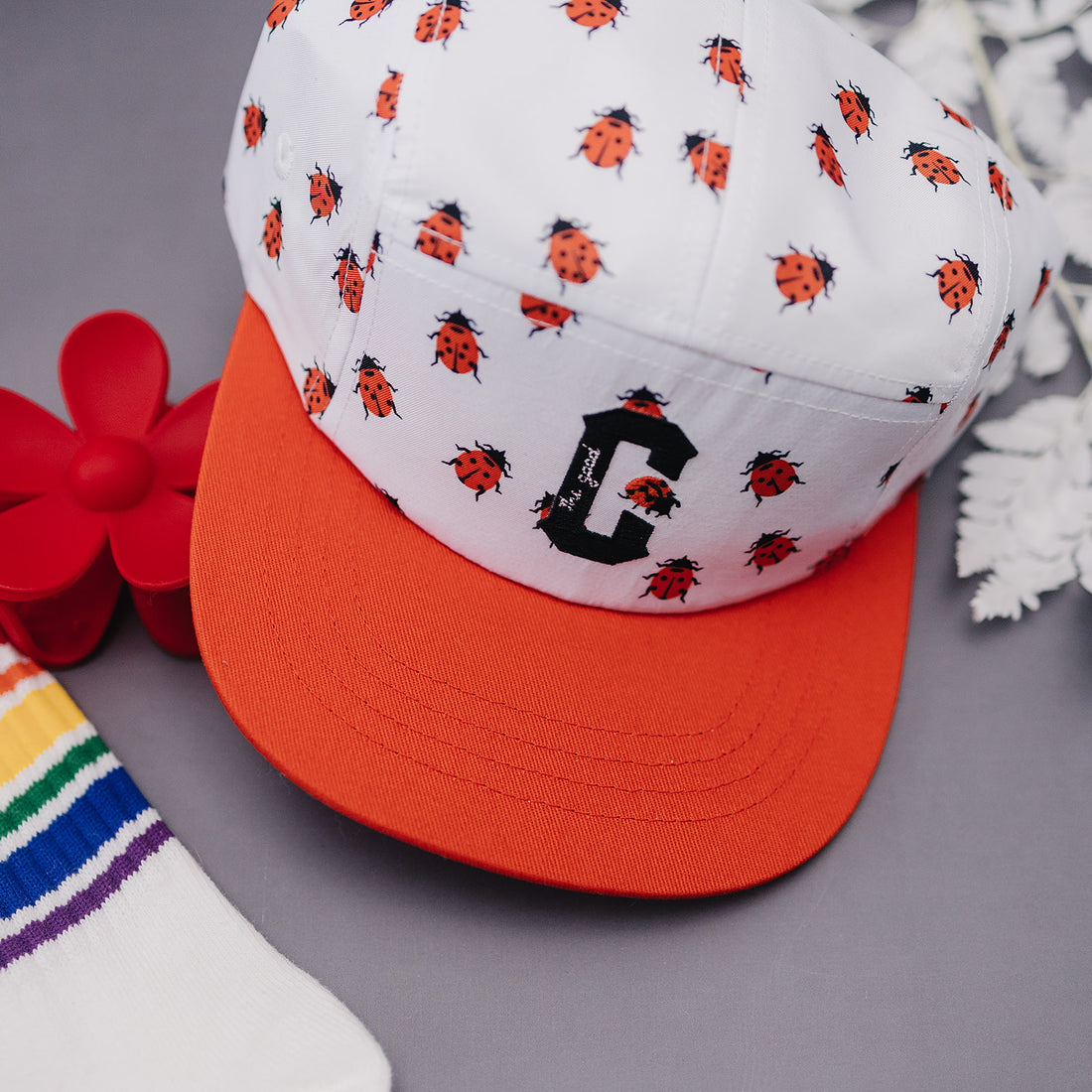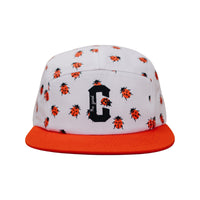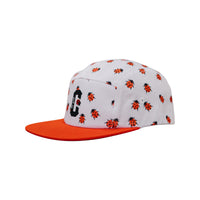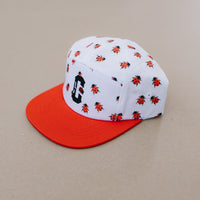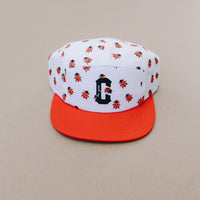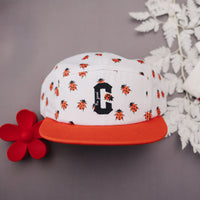 Carter Couch Tribute.

Carter Couch, 2.5 year old, unexpectedly passed away on June 28 2022 due to epilepsy. Carter LOVED helping and serving others, hugs, donuts, ladybugs, the Texas Longhorns (his DAD is a baseball coach there), the color purple – and most of all his mom and dad. Carter saw the good in everyday and in everyone. He found the good because he looked for it. Let's all be like Carter and follow in his ways forever. Proceeds from this hat will be donated to his foundation "C The Good". For more information and if you want to donate to help  - follow the link below.
https://donate.epilepsy.com/index.cfm?fuseaction=donorDrive.personalCampaign&participantID=55317
Care and Cleaning : 

 Do not get leather wet
Spot clean
Air dry
Fabric :
60% Polyester 40% White Cotton
Red and  printed Ladybug print
Red brim and plastic strap
Black "C" Logo patch with text embroidery Leather logo.